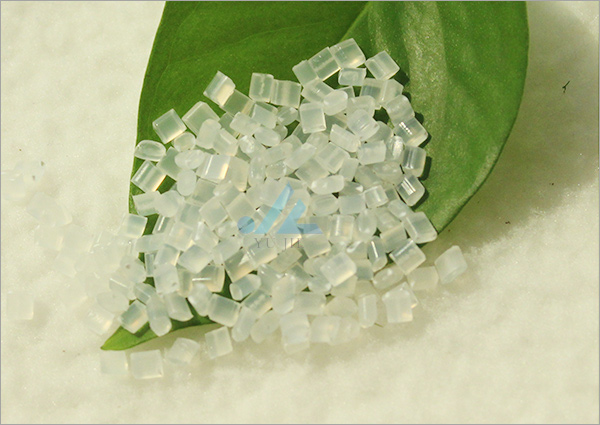 Cooling
Masterbatch is homopolymer polypropylene as matrix, with the cooling aid masterbatch. It is used to increase the fluidity of the polypropylene, and the molecular weight distribution is more narrow.
Mainly used to reduce PP (polypropylene) plastic products in spinning and processing temperatures, improved melt flow properties, but also antistatic properties having a plasticizing and, in particular PP long and short filaments in the spinning process the best results. PP is also widely used in blown film, a woven monofilament, plastic, PP pipe and other products, the production, the process is ideal PP masterbatch added.
Hangzhou Yujie Chemical Co., Ltd. specializing in the production and operation of non-woven masterbatch, polypropylene staple fiber masterbatch, PP masterbatch, polypropylene filament masterbatch, black masterbatch polypropylene, plastic masterbatch, poly propylene white masterbatch, cooling masterbatch, anti-aging masterbatch, antimicrobial masterbatch, antistatic masterbatch, hydrophilic masterbatch, soft masterbatch, calcium carbonate filled masterbatch, color oil, yarn, SMS masterbatch, pre dispersing pigments and other products.