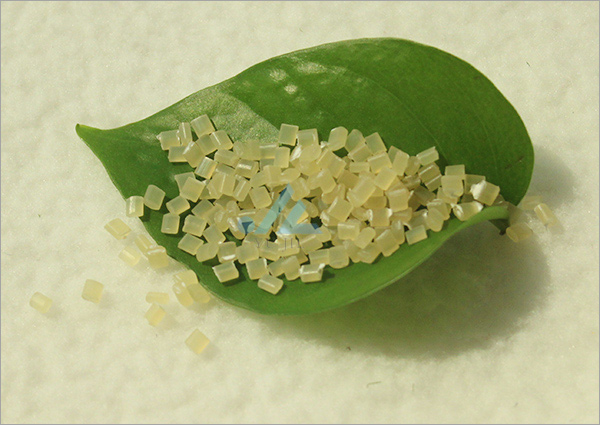 Antistatic masterbatch containing special imported anti-static agent. After addition of the product, according to the anti-static principle, the surface of the antistatic plastic material, thereby improving the performance of plastic products.
Antistatic Masterbatch description:
Recommended dosage:
Depending on the added amount of product can be produced from a variety of film products which 4-15% 4-10% class class products for injection molding sheet type products 8-10% 8-14%.
Add Method: sufficiently stirring and mixing uniformly produced in accordance with various conventional processes for the production of plastic.
NOTE: For product features of efficiency, adding method, testing requirements or specifications to choose a base material with the company's business representative, in order to achieve the best results.
Antistatic Masterbatch has the following advantages:
Antistatic masterbatch can be stabilized molding process, the masterbatch dispersion, and distribution. After the test proved that the tensile strength and fracture strength antistatic plastics are better than ordinary plastic; widely used in pharmaceuticals, electrical and electronic products, medical equipment supplies packaging, construction and decoration, household products and other packaging products manufacturing; use of this product manufactured products comply with environmental requirements; the use of a twin-screw extruder and eager to produce air-cooled technology, this product has a good dispersion and a variety of plastics processing adaptability.

Antistatic treatment effects can be quantitatively determined by a variety of methods, the choice of what kind, we recommend that the former is a test sample pretreatment, that determination will be tested with the test sample is placed under the same conditions of temperature and humidity of at least 24 hours .

1. Brief Introduction
With air-cooling cutting technology, we adopt special imported antistatic agents to produce this type by twin-screw extruder.
2. Characteristics
Good dispersion and uniform distribution.
吀攀渀猀椀氀攀 and breaking strength of plastic products added by antistatic masterbatch are stronger than that of normal plastics.
倀氀愀猀琀椀挀 products added with antistatic masterbatch can meet the environment standard.
High adaptation to various production processes.
3. Specification
| | |
| --- | --- |
| Items | Index |
| Apperance | Primary or white particle |
| Grain Size(mm) | 3*3 |
| Carrier | LDPE / HDPE / LLDPE / EVA / PP / HIPS / ABS |
| Electrical Resistivity | 108~1010 |
| Melting Index (g/10mm) | 38~90 |
| Filtration-DF Value(barc·cm2/g) | ≤0.1 |
| Moisture | > 0. 5% |
| Spinning Temperature | 220℃~250℃ |
| Suggested Adding Percentage | 1~4% |
【Application】
Nonwoven, products of polyolefin, polystyrene, etc. Medicinal, electronic products, surgical equipments' package and packages of building decoration, household appliances, etc.
Hangzhou Yujie Chemical Co., Ltd. specializing in the production and operation of non-woven masterbatch, polypropylene staple fiber masterbatch, PP masterbatch, polypropylene filament masterbatch, black masterbatch polypropylene, plastic masterbatch, poly propylene white masterbatch, cooling masterbatch, anti-aging masterbatch, antimicrobial masterbatch, antistatic masterbatch, hydrophilic masterbatch, soft masterbatch, calcium carbonate filled masterbatch, color oil, yarn, SMS masterbatch, pre dispersing pigments and other products.